Tensei Kenja no Isekai Life Episode 7 Subtitle Indonesia
Server 1
Server 2
Server 3
Server 4
Lihat Daftar Episode
Theather Mode
Nama Anime :
Tensei Kenja no Isekai Life: Dai-2 no Shokugyou wo Ete, Sekai Saikyou ni Narimashita
Alternative Name :
My Isekai Life: I Gained a Second Character Class and Became the Strongest Sage in the World, 転生賢者の異世界ライフ ~第二の職業を得て、世界最強になりました~, Tensei Kenjya no Isekai Life
Genre :
Action, Adventure, Fantasy
Type :
TV
Jumlah Episode :
12
Jadwal Tayang :
Hari Senin jam 21:00 (JST)
Subtitle :
Indonesia
Sinopsis :
Yuuji Sano bekerja di perusahaan gelap yang semena-mena terhadap karyawan. Ketika ia bermaksud untuk melanjutkan lemburannya di rumah, di layar komputernya muncul pesan "Anda dipanggil ke dunia lain". Yuuji langsung terseret ke dunia lain layaknya dalam gim, lengkap dengan panel status dan keterampilan. Dia mendapat status pekerjaan sebagai Penjinak Monster yang dianggap sulit untuk menjadi seorang petualang. Namun, berkat buku sihir dan perjumpaanya dengan beberapa slime, Yuuji mendapatkan kekuatan sihir baru dan status pekerjaan kedua sebagai Sage. Yuuji tidak sadar kalau dirinya mendapat kekuatan luar biasa yang membuatnya tak tertandingi.


Link Download Tensei Kenja no Isekai Life Episode 7 Subtitle Indonesia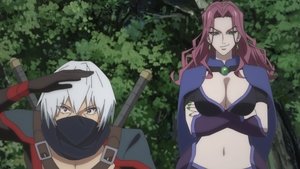 ---
Anime Tensei Kenja no Isekai Life Episode 7 Subtitle Indonesiaterbaru subtitle indonesia di manganime. Tensei Kenja no Isekai Life Episode 7 Subtitle Indonesia , Tensei Kenja no Isekai Life Episode 7 Subtitle Indonesiasub indo. di manganime. Namun harus di ingat bahwa blog ini hanya sebagai media promosi dan review semata saja Dan jika anda suka . Dukung mangakanya dengan membeli VCD aslinya jika Sudah Rilis Di kotamu untuk menghargai para pengarang, dan Dukung kami dengan cara men-Disable AdBlock yang ada di browser kalian agar kami masih tetap bisa memberikan hiburan buat kalian, kawan : anisubindo, quinime, kurogaze, fansub, kotakanime. animesail animeindo, nontonanime, nanime, animeku, anime21, dunia21, indoxxi, vidio, indanime, anitoki, kopaja, Oploverz samehadaku, Riie, Meownime, movieu, zonawibu, awsubs,